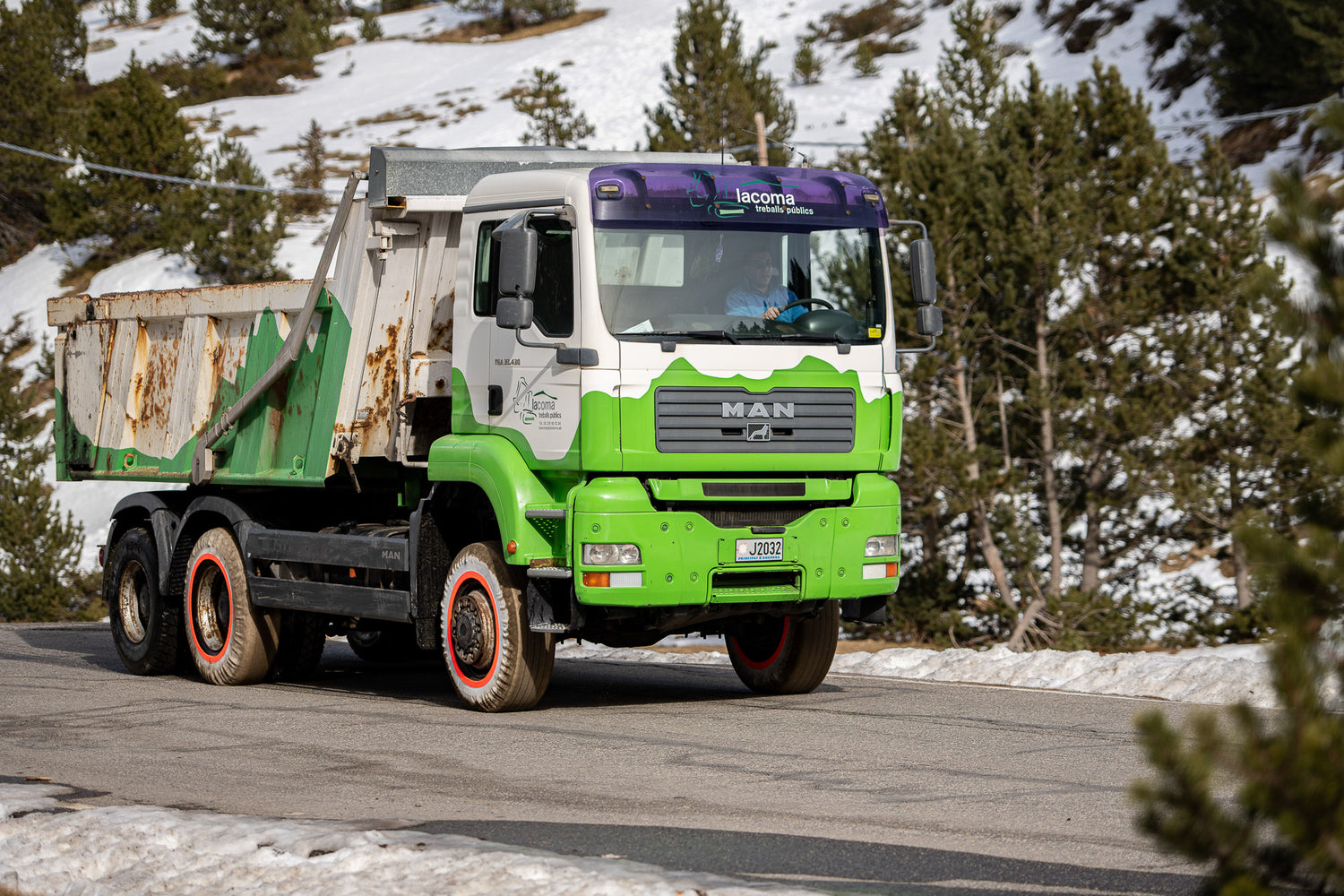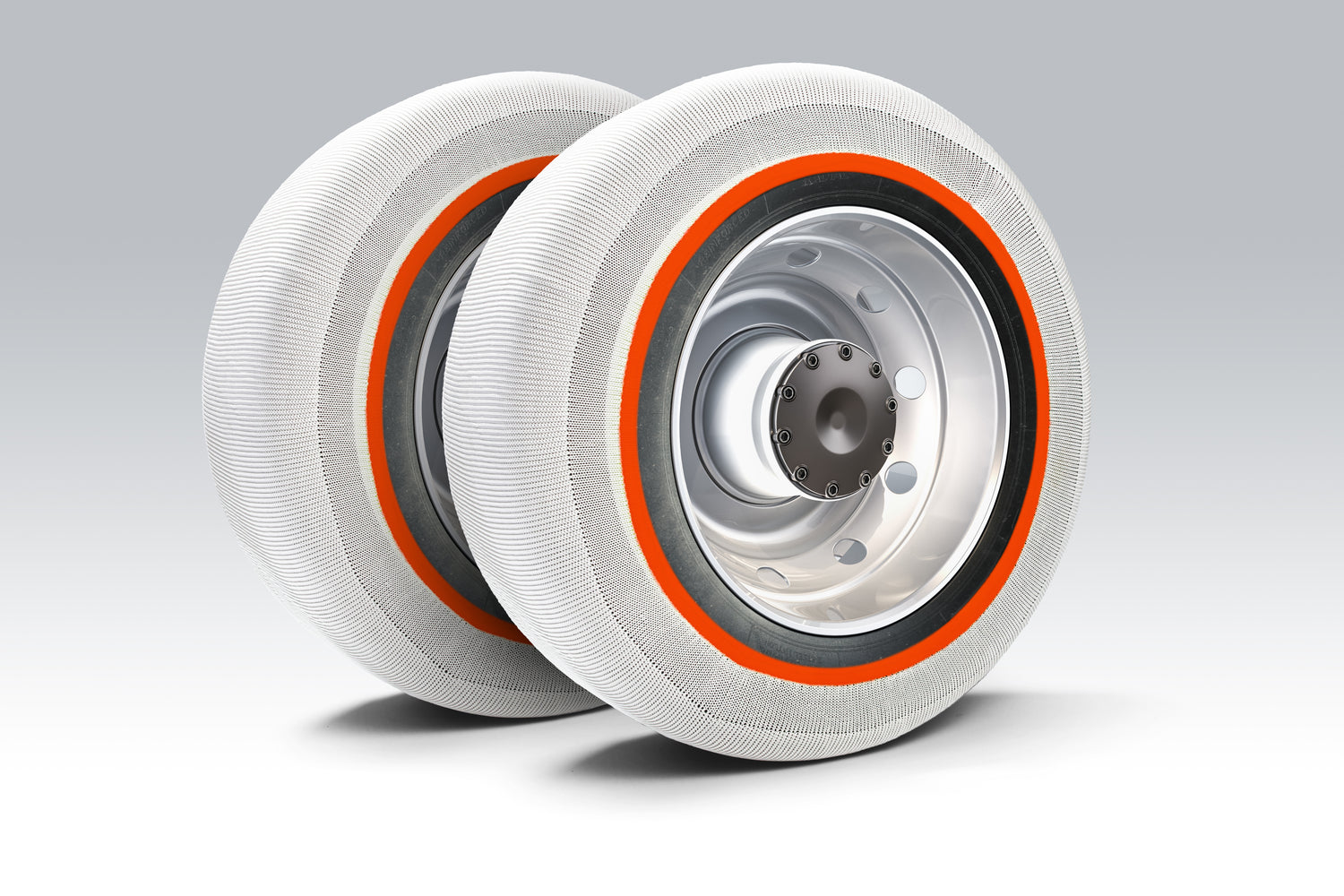 The Musher trucks over-tire
Adhesion and resistance
Musher has successfully designed the world's most durable heavy-duty snow sock. Featuring exceptional grip on snow and ice, Musher Trucks is a durable snow sock that allows trucks and buses to drive on dry asphalt without the slightest sign of abrasion. Ideal in terms of safety and comfort in the event of snow, to anticipate the rise of the device, go through a long tunnel or cross a section of road without snow.
Contact us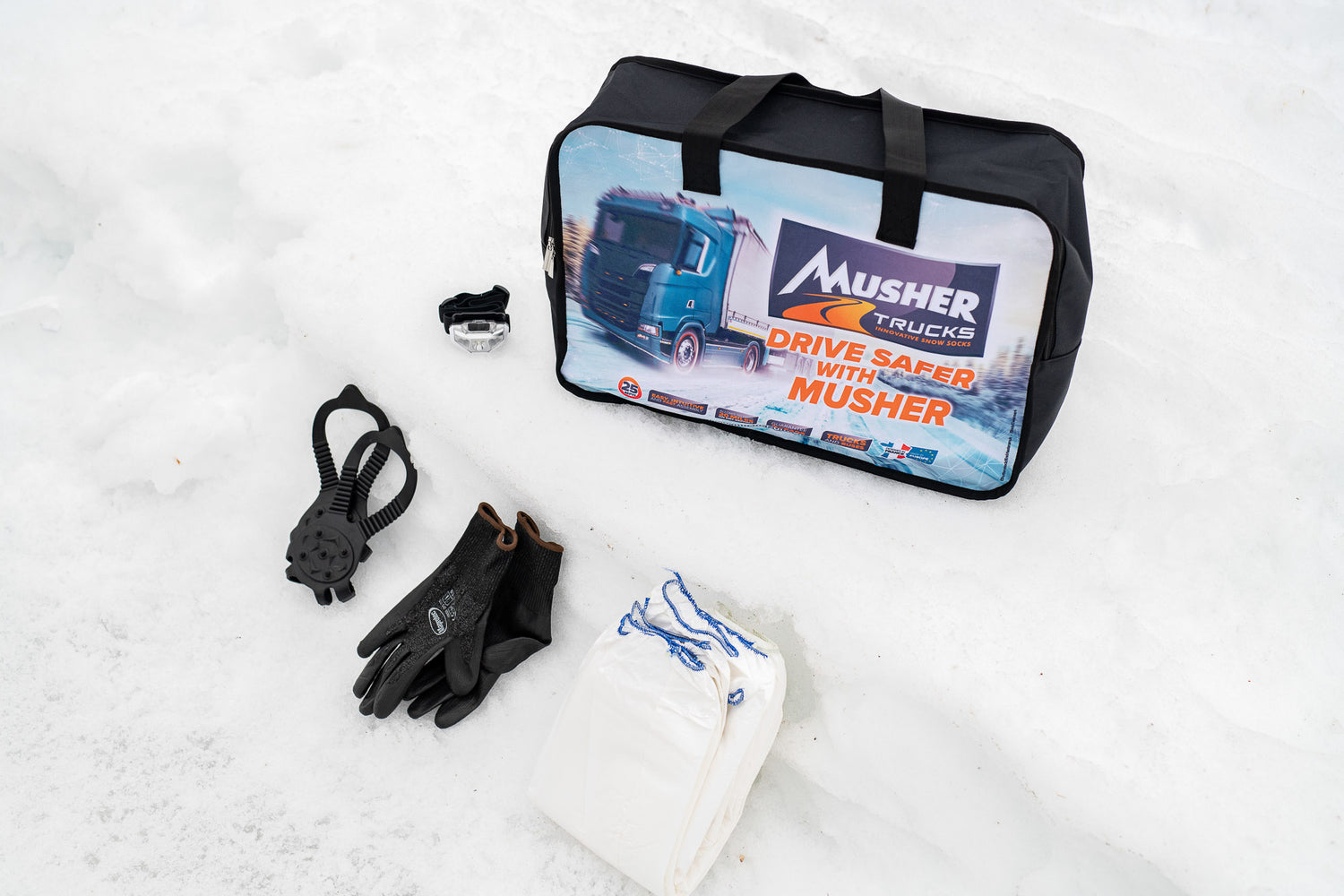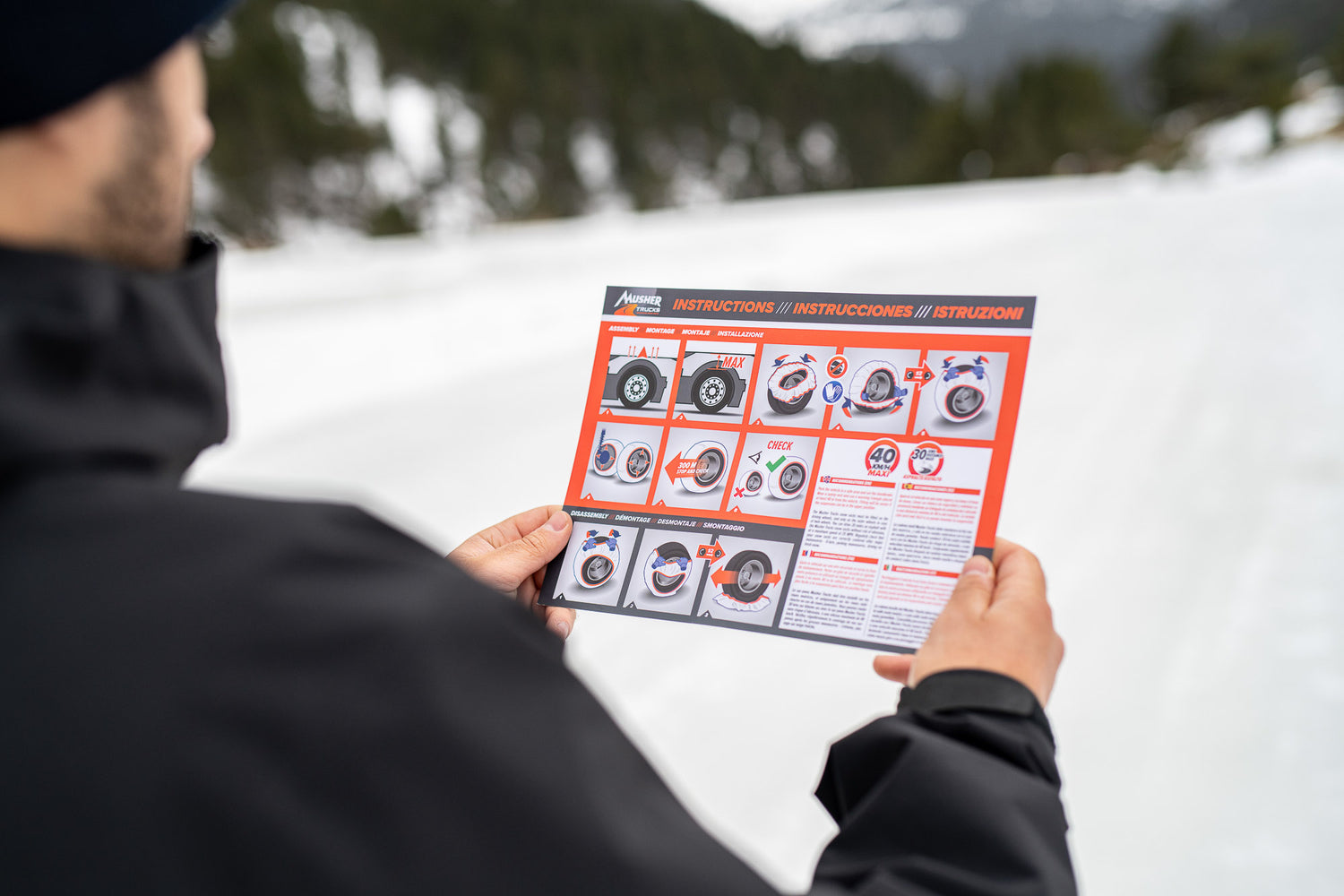 Installing the over tire
Fast and intuitive
With its reduced weight and ease of storage, Musher Trucks are the most suitable equipment for all types of heavy goods vehicles. Washable and reusable, Musher Trucks are the best ally for any driver who wants to travel peacefully on the roads in winter. The Musher Trucks pack consists of instructions translated into four languages ​​and a waterproof bag for storage.
In addition to the basic pack, Musher trucks offers Pack+ for even more safety, time saving and comfort. Pack+ contains a pair of gloves (EN388 standard), five pairs of waterproof and reusable sleeves, a pair of non-slip overshoes and a headlamp with 5 lighting modes.
Quote in 24 hours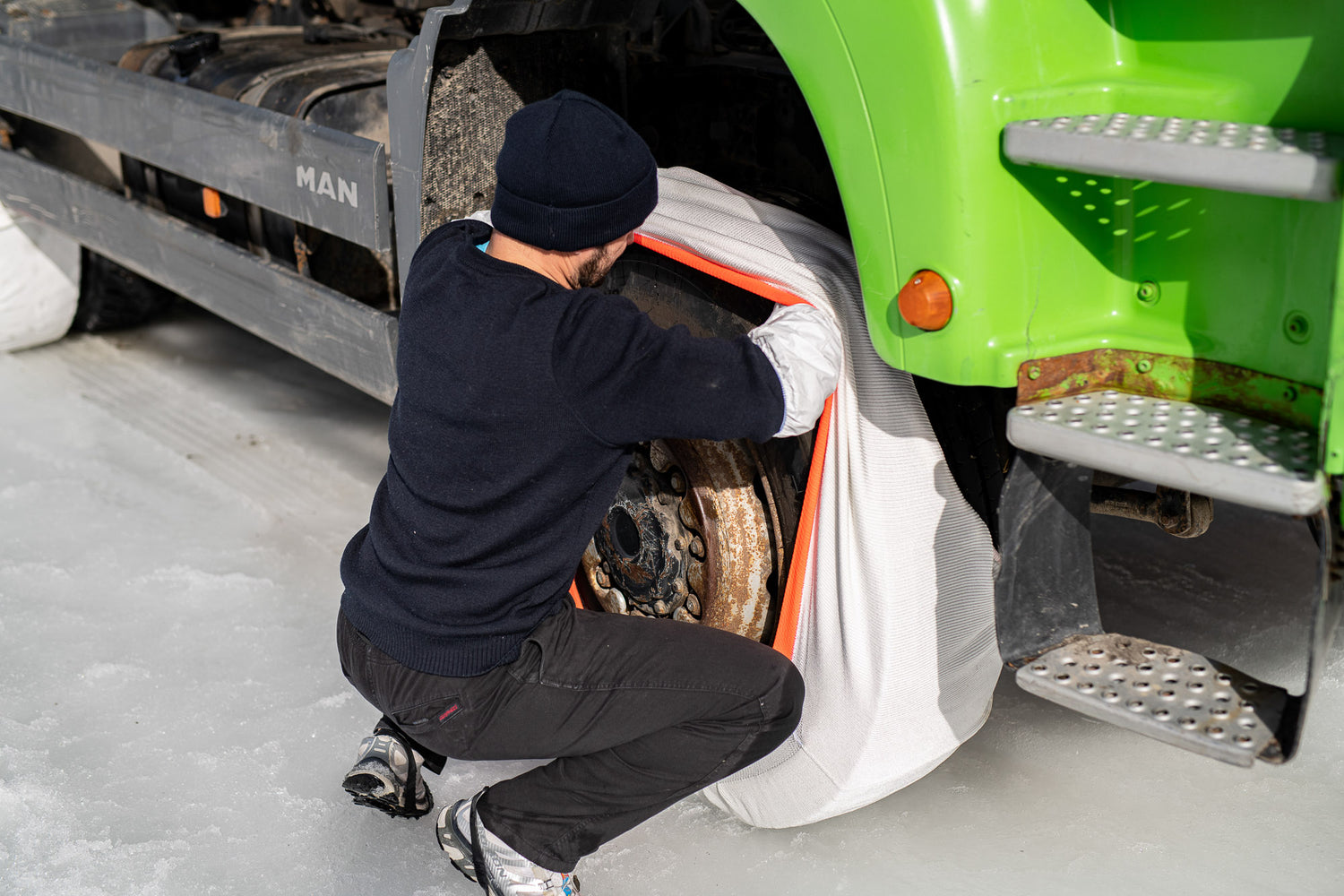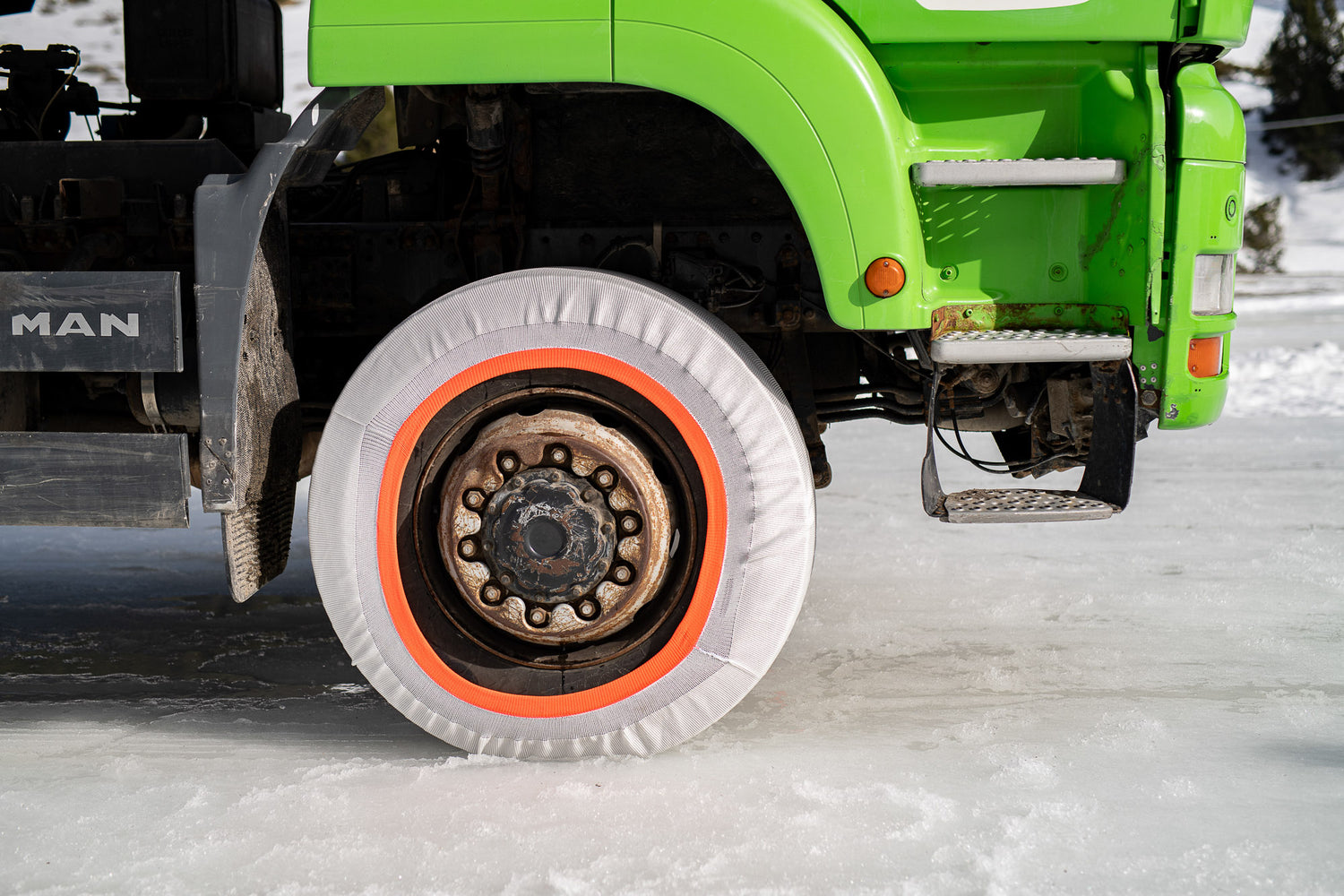 Why choose Musher trucks?
ADAPTED to your challenges
Today, in the event of snow, heavy goods vehicles can equip themselves with chains or snow socks. Neither of these two pieces of equipment allows you to drive sustainably on dry ground: the device can deteriorate, or worse, it can damage the vehicle or cause a loss of control of the vehicle. Musher Trucks fills this gap by being a durable piece of equipment. essential for your transport.


Compliant with current road regulations, Musher makes it possible to secure drivers, passengers, materials or goods transported, and to optimize transport time, which represents a real economic advantage in the event of snow. Contact us for more information.