The ideal sock size
Musher snow socks fit perfectly on Audi Q8 vehicles. Enter your tire size to identify the corresponding Musher snow socks.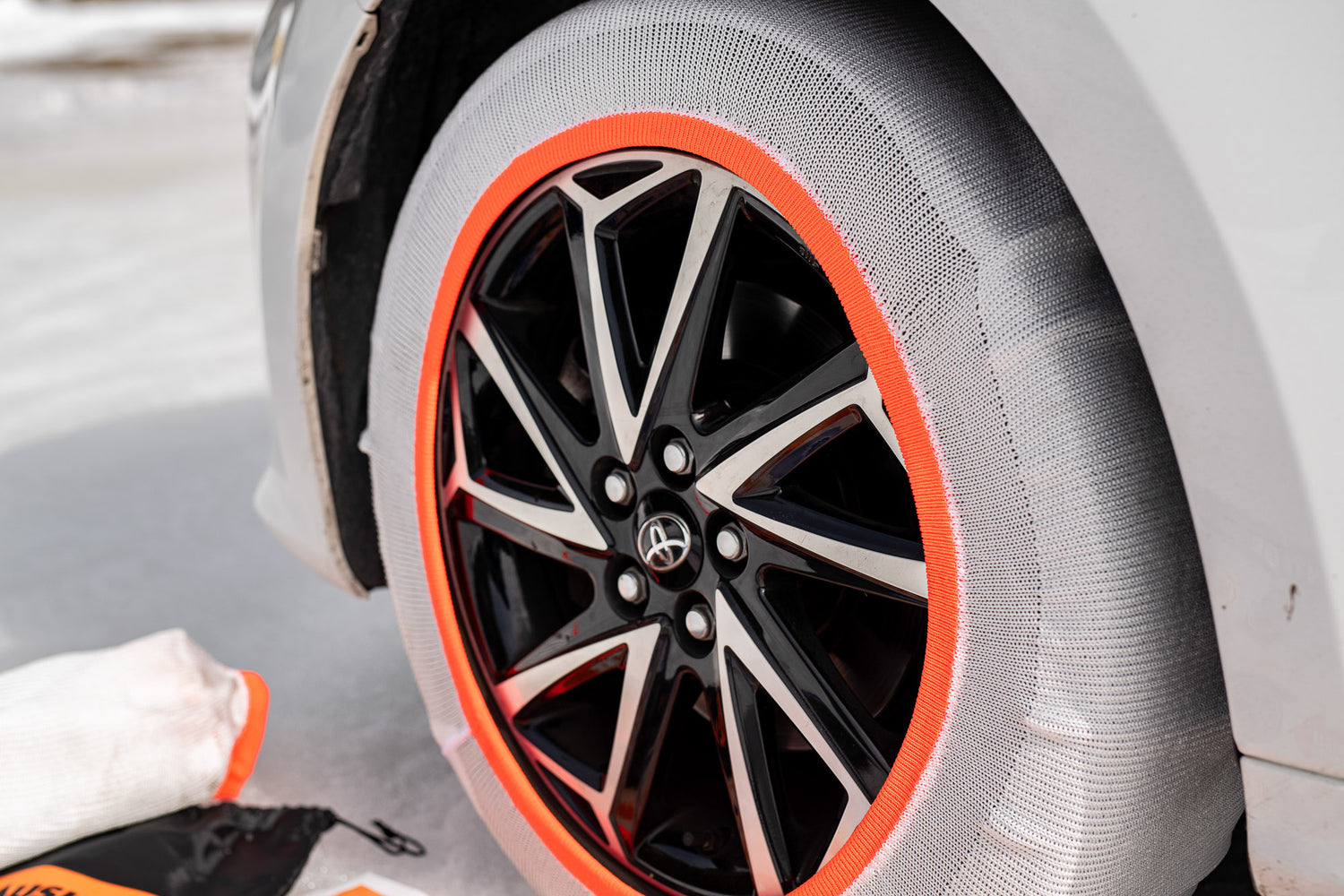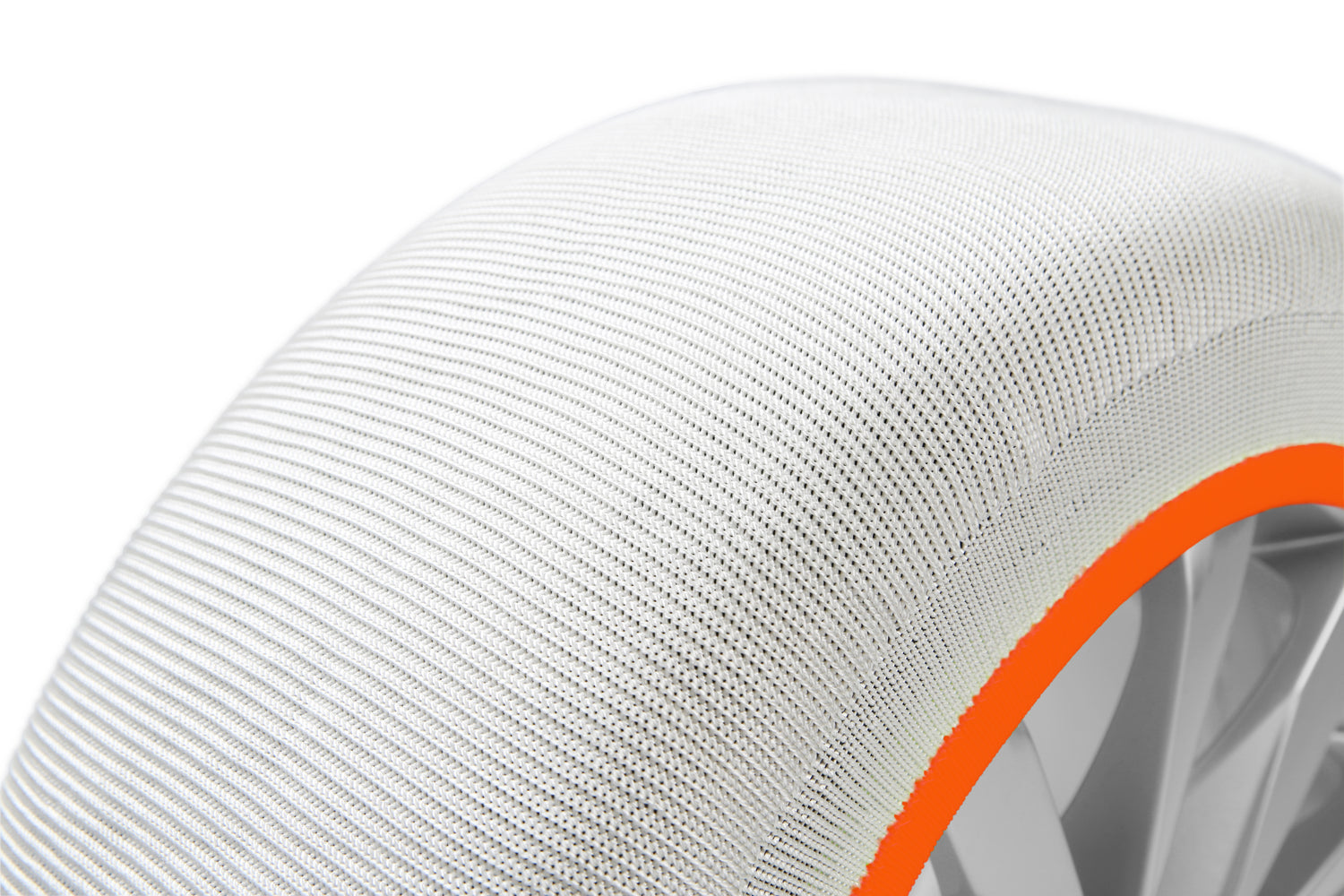 French innovation
The ultimate snow sock
Musher is an innovative snow sock patented by the INPI. The Mushers adapt perfectly to your tires and allow you to drive in complete safety on snowy, icy roads and on dry ground. Designed and manufactured in France, equipped with shape memory armor, the Musher over-tire does not tear on asphalt and adapts to all types of vehicles, even non-chainable ones. A word of advice: equip your vehicle with a pair of Mushers and you will have peace of mind for several years!
BUY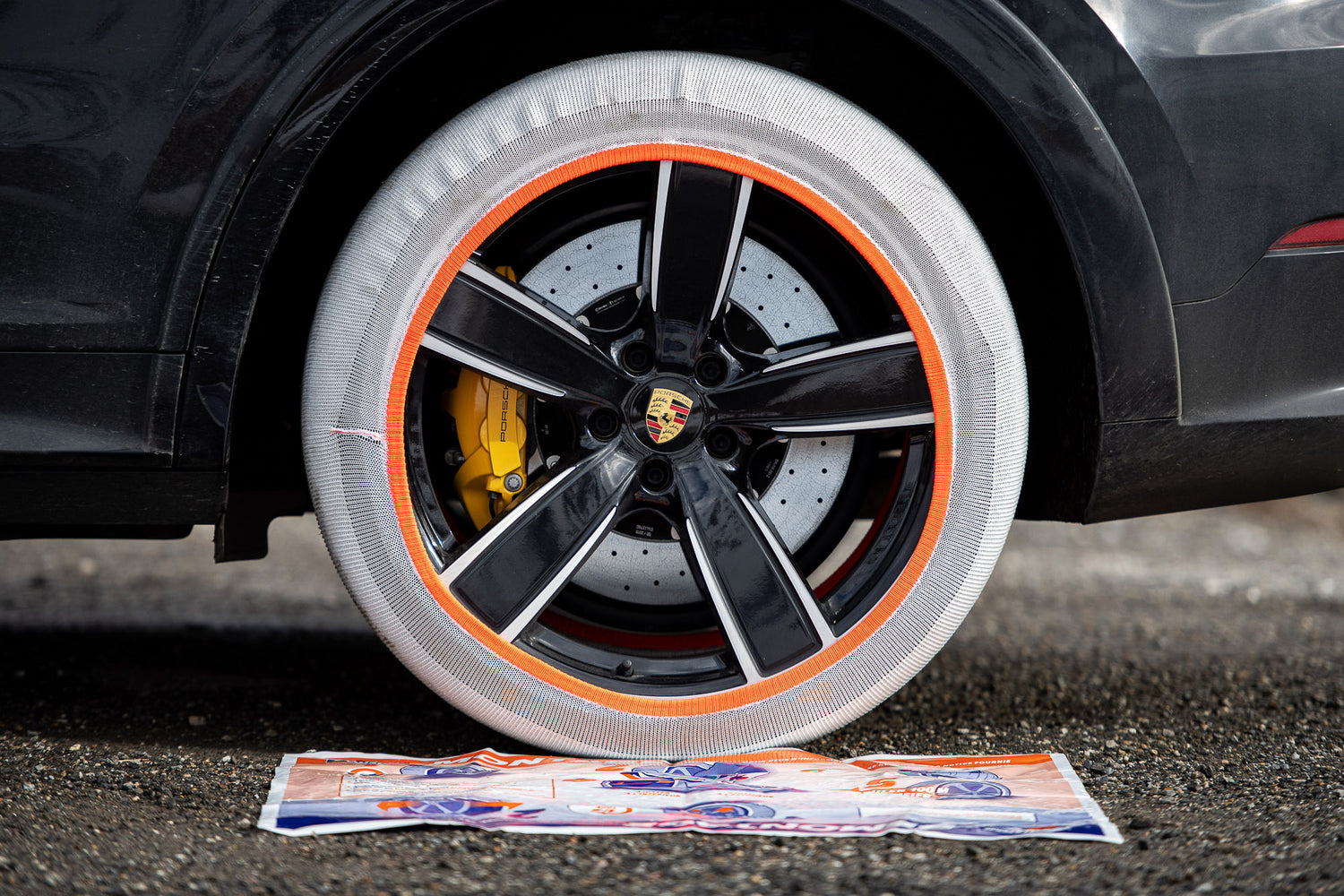 Cutting-edge technology
Suitable for all vehicles
Recognized by the specialist press, our cutting-edge technology allows us to equip tires from 12 to 22 inches and can be used by any type of vehicle, even non-chainable. Whether you have a sports car, utility vehicle, electric, SUV or even a camper, there is a Musher snow sock for your vehicle. The tread that makes up the Musher snow sock is designed using 3D shape memory knitting which allows the over-tyres to fit perfectly onto the tire after driving a few meters. The combination of flexible and robust textile materials that we use to design our Musher over-tyres makes them compact, intuitive and very grippy.
Find your Mushers