MUSHER ANTIGLISSE
LA CHAUSSETTE à NEIGE ULTIME
Find your over-tyre size
Indicate the dimensions of your tires: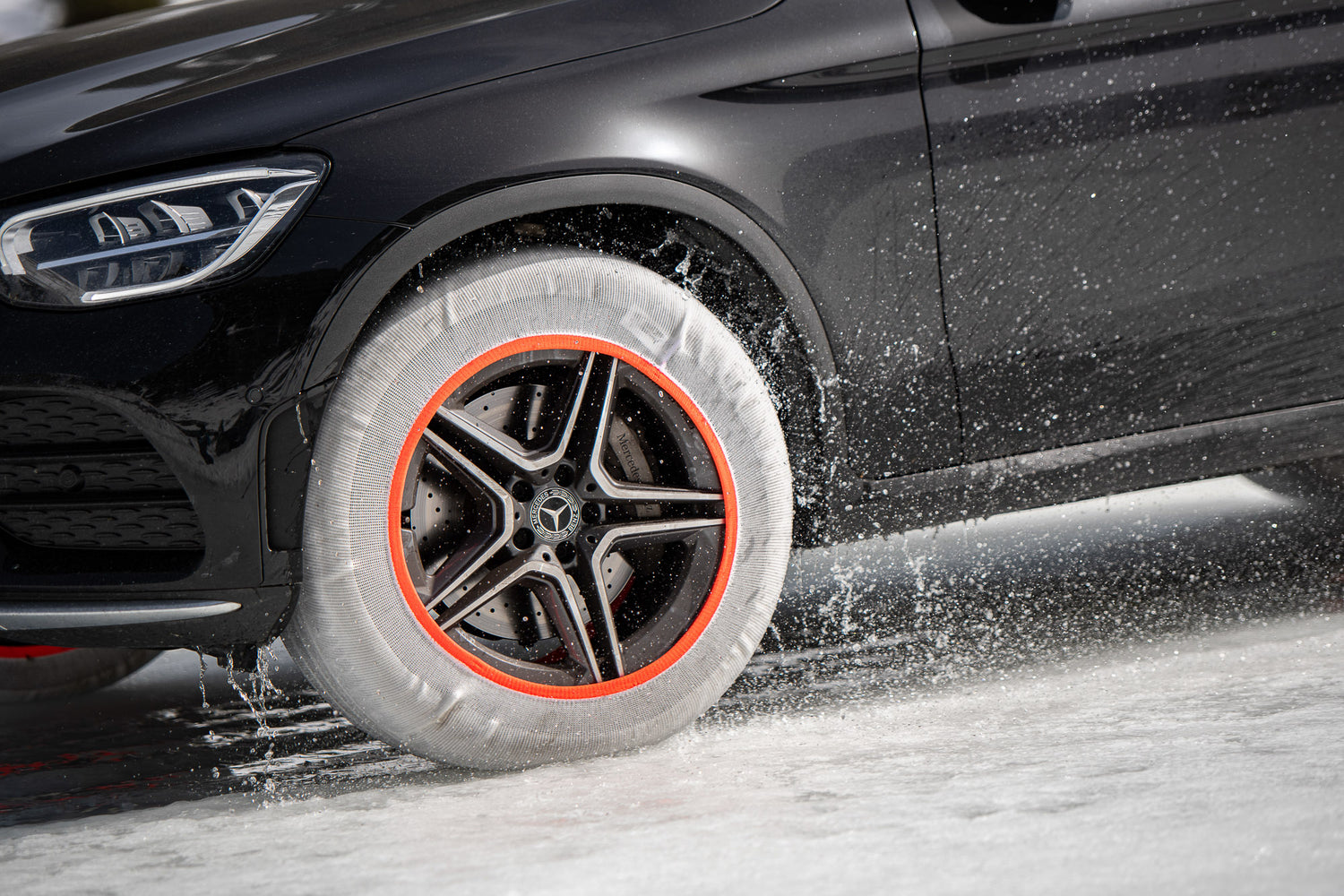 Anti-slip innovation
Musher innovates
Musher Antiglisse has designed a new generation of ultra-resistant snow sock which allows motorists to drive 150 km on dry asphalt . This new sock has successfully passed the European standard EN 16662-1 with UTAC. Compliant with the road regulations of panel B26 (compulsory special equipment) and panel B58 (Mountain Law), the first approved over-tires will be your best allies for driving safely and legally on snowy and icy roads. Whether you have an SUV, a sedan, a utility vehicle, an electric vehicle, non-chainable or even a camper van, the Musher over-tire adapts to all vehicles thanks to its advanced shape memory technology . Musher snow socks are made exclusively in France and guaranteed for 2 years .
Discover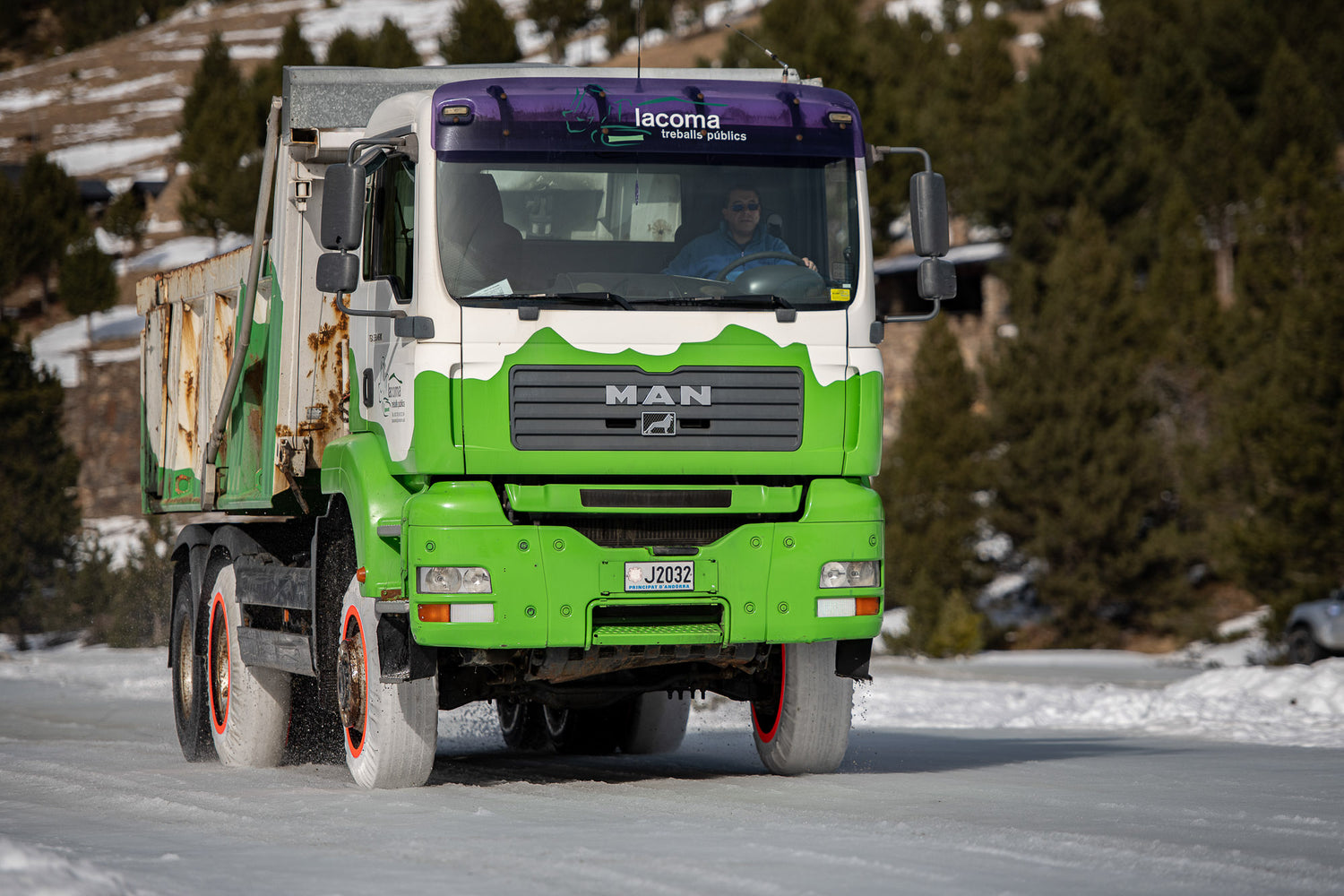 Adapted to the challenges of heavy goods vehicles
Musher trucks
Musher Trucks is the lightest and most durable heavy-duty snow sock available. 10 minutes is enough to install these ultra-resistant socks, capable of running on snow, ice and dry asphalt without the slightest sign of abrasion. Optimize your transport with this reliable, all-terrain equipment.
Discover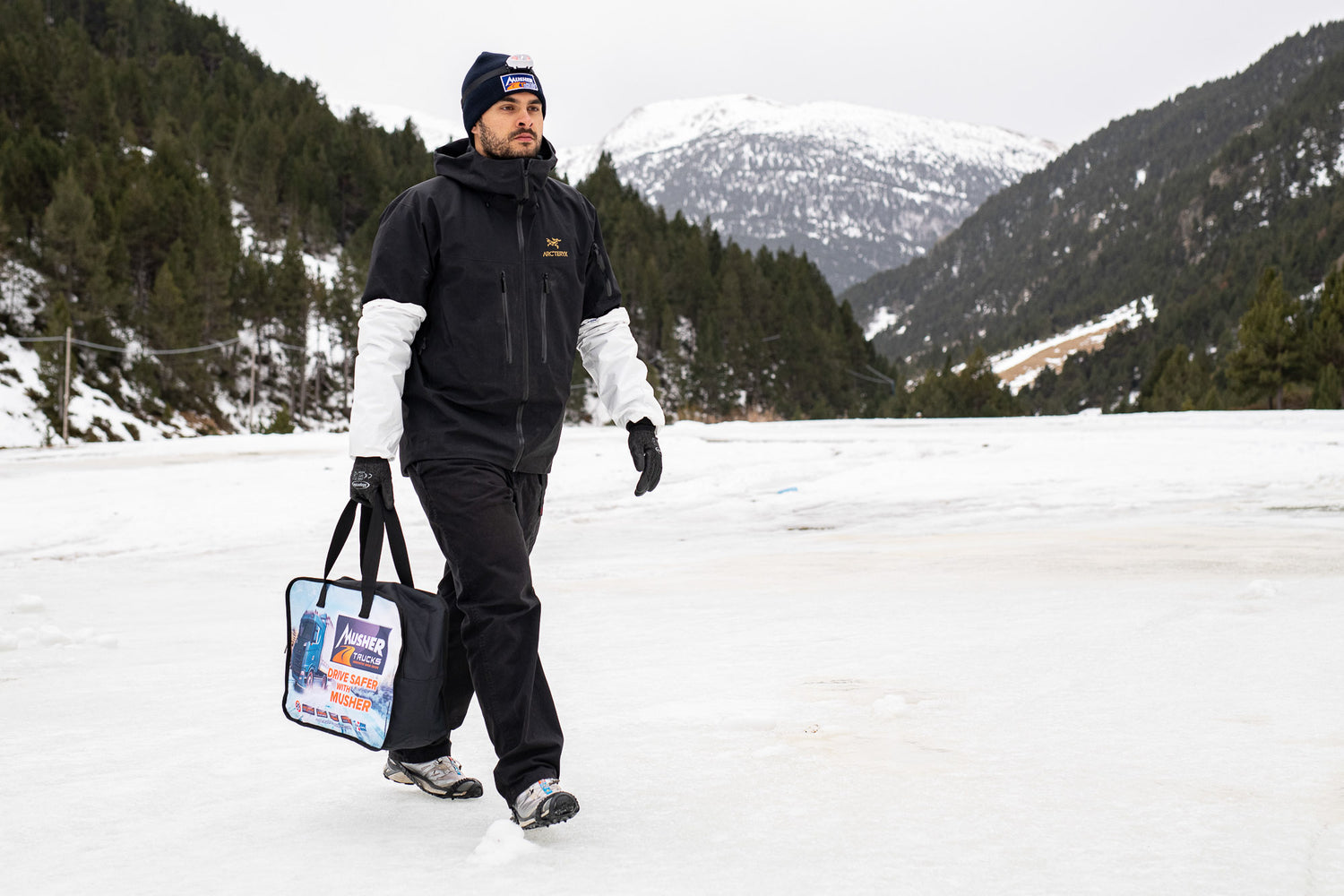 Family business
About Musher
Musher is a family textile company created in 2016 by Daniel Baïsse and his son Alexandre. With more than 40 years of experience in the safety and multi-risk clothing sector , Daniel Baïsse has developed an innovative and comprehensive system so that motorists can travel peacefully on winter roads. Since then, Daniel and Alexandre have continued to work to promote the development of innovative and sustainable textile solutions in the automotive sector. Their latest innovation is Musher Trucks, the world's most durable snow sock for trucks and buses. Committed to the heart of its territory, Musher works with production units based in France and therefore participates in the revitalization of the textile industry in France, dear to the Baïsse family.
Discover our
Customers' opinion
Great !
Tested with 40cm of snow on an Audi Quattro (all-wheel drive) fitted with summer tires, then ice for several km and finally on dry roads for 20 km. I found the Mushers to be formidable in their efficiency. Easy assembly and reusable next season without worries.
Nothing to say
Product conforms to the description (size 9). Great professionalism of the company!! Very fast delivery and advice over the phone!
Alright
Very good explanations on the phone, very good advice and extremely fast delivery. Not yet tested… The responsiveness and customer service was so great that we will recommend Musher!